[ Home ] [ HISTORIANI ] [ HISTORY ] [ KOIRANI - MY DOGS ] [ MENESTYS - SUCCESS ] [ VUOLASVIRTA PALKINTO ] [ VUODEN KASVATTAJA ] [ UUTISET - NEWS ] [ PENTUJA - PUPPIES ] [ KASVATTINI - BREEDS ] [ JALOSTUS UROKSIA ] [ VALIOT - CHAMPIONS ] [ KUVA GALLERIA ] [ PALKITSEMANI KASVATIT ] [ TERVEYSTIETOA - HEALTH ] [ RANSKAN ERIK - FR SPEC ] [ LINKIT - LINKS ]
BELGIANPAIMENKOIRIA VUODESTA 1978 - BELGIANSHEPHERDS SINCE 1978
-------------------------------------------------------------------------------------------------------------------------------------------------------------------------------------------------
Suomen Belgianpaimenkoirayhdistyksen / Finnish Belgian Shepherdclub's
VUODEN KASVATTAJA / TOP BREEDER
2007, 2008, 2009, 2010, 2011 & 2012
---------------------------------------------------------------------------------------------------------------------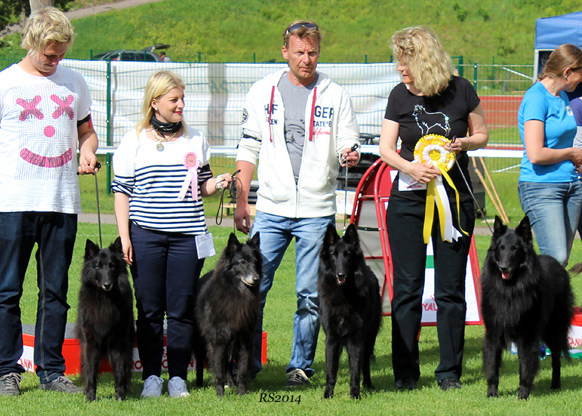 BELGIANPAIMENKOIRIEN ERIKOISNÄYTTELY 31.05.2014 Tuusula / SPECIAL SHOW IN FIN 2014
BELGIANPAIMENKOIRIEN MAAILMANMESTARUUSNÄYTTELY 1.06.2014 Tuusula / FMBB SHOW IN FIN 2014
Kennel BLACK MASTER'S
PARAS GROENENDAEL KASVATTAJALUOKKA molempina päivinä
The BEST GROENENDAEL BREEDING CLASS both of the two days
Black Master's Diamonds Are Forever "Alma", -Tail Twister "Tazzi", -I'm So Hot "Ivi", -Damn Good Times "Diili"
SPEC.SHOW BEST IN SHOW 2
FMBB BEST IN SHOW 3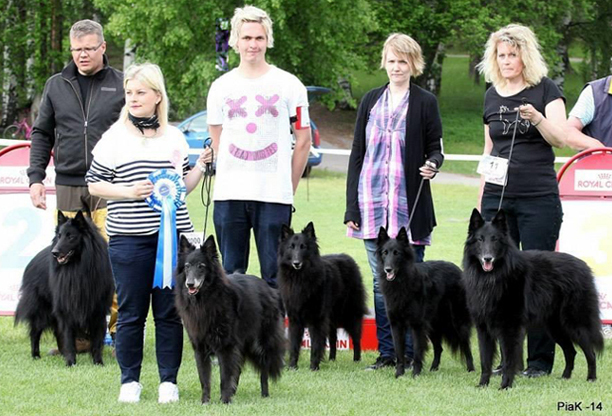 BELGIANPAIMENKOIRIEN MAAILMANMESTARUUSNÄYTTELY 1.06.2014 Tuusula / FMBB SHOW IN FIN 2014

Black Master's Tail Twister PARAS GROENENDAEL jälkeläisluokka
Black Master's Tail Twister The BEST GROENENDAEL PROGENY CLASS
Black Master's Call The Man "Cima",- Diamonds Are Forever "Alma", -Dreaming Of You "Sera", -Damn Good Times "Diili" and
The Dam Black Master's Tail Twister "Tazzi"
FMBB BEST IN SHOW 2
Itä-Suomen kennelpiirin
PIIRIMESTARUUS HOPEAA JÄLJELTÄ 2014
2nd BEST Regional Champion of Track 2014

FI KVA & MVA EEJV-07 EEV-07 BH JK3
GN: Black Master's Wild Woman "Windy"
Suomen Belgianpaimenkoirayhdistys palkitsi Vuoden 2013 parhaat


The BEST DOGS OF Finnish Belgian Shepherds Club in 2013

VUODEN NÄYTELY GROENENDAEL: 1. Gn Black Master's I'm So Hot "Ivi"
The BEST show GROENENDAEL
VUODEN KASVATTAJA KILPAILU: 3. Kennel Black Master's
3rd BEST BREEDER all of the varietes
Vuoden Jalostuskoira: 1. Gu Scorpion di Torre D'Arese "Toke"
The BEST PROGENY CLASS 3. Tn Black Master's Fame-Aloween "Fami"
Vuoden PK-koirat viesti: 2. Tu Black Master's Lusty-Baila "Jabu"
Relay working dogs of the Year 2. Gn Black Master's Dum Dum Diddle "Jessi"
Kennel Black Master's
Ritva Salmi
Bisajärventie 45
01260 VANTAA
FINLAND
FIN: 040-550 3433
From Abroad: +358-40-550 3433
Email: salmi@blackmasters.fi
blackmasters(@)blackmasters.fi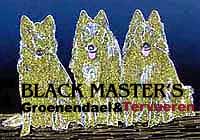 Web.page:
www.blackmasters.fi/

Copyrights by Ritva, Jan and Sini Salmi.
None of the material on this Web.site can be used or copied without permission.
You are visitor number
since 31.05.2005
This page was last updated 26.02.2015
---
---

---